Retreats
& Rentals
We are open throughout the entire year to help you make the best memories with your family, friends, and co-workers! We are located on 40 acres of beautiful property alongside Round Lake.
With our versatile facility, we can equip you to host an unforgettable event. Whether it be family party or reuinion, a church group, school or business retreat, grad party, or wedding, we have an option for you!
OLDEBEKEN RETREAT CENTER
Our Retreat Center is easily accessible and located near a beautiful backdrop of woods. The top floor of this building features a large, open meeting space.
Available for your group are:
100 white chairs

10 six-foot tables

Drinking fountain

Projector, Screen, and DVD Player

Limited Sound Equipment (at additional cost)
Also located in our Retreat Center are bathrooms and showers for both men and women.
DINING HALL
Our dining hall can serve up to 100 people at a time. We have 10 round tables, and up to 100 chairs, that we will set up depending on your group size. This building also has a large, well-equipped kitchen with stoves, a convection oven, refrigerators, dishwasher, and cooking and serving equipment. Although the dining room is available to all groups, the kitchen is accessible only to groups doing their own food service. Two bathrooms can also be found in this building.
CABINS
We have 7 cabins, with 88 beds total. Four of our cabins house 10 people, and the other three are 16-person cabins. Above is one of our 10 person cabins. Each cabin has both a front and back door, two windows with shades, two fans, a heater, a small table, a small coat rack, and a broom and dustpan. Most of our cabins have vinyl covered mattresses.
Book your wedding with us!
Our beautiful Outdoor Chapel is an excellent location for an intimate-style wedding. With space for about 80 guests, the Outdoor Chapel at SON-Life, secluded by woods, with a great view of Round Lake, creates a serene environment for that unforgettable day.
SON-Life Camp is a great spot for your high school graduation open house.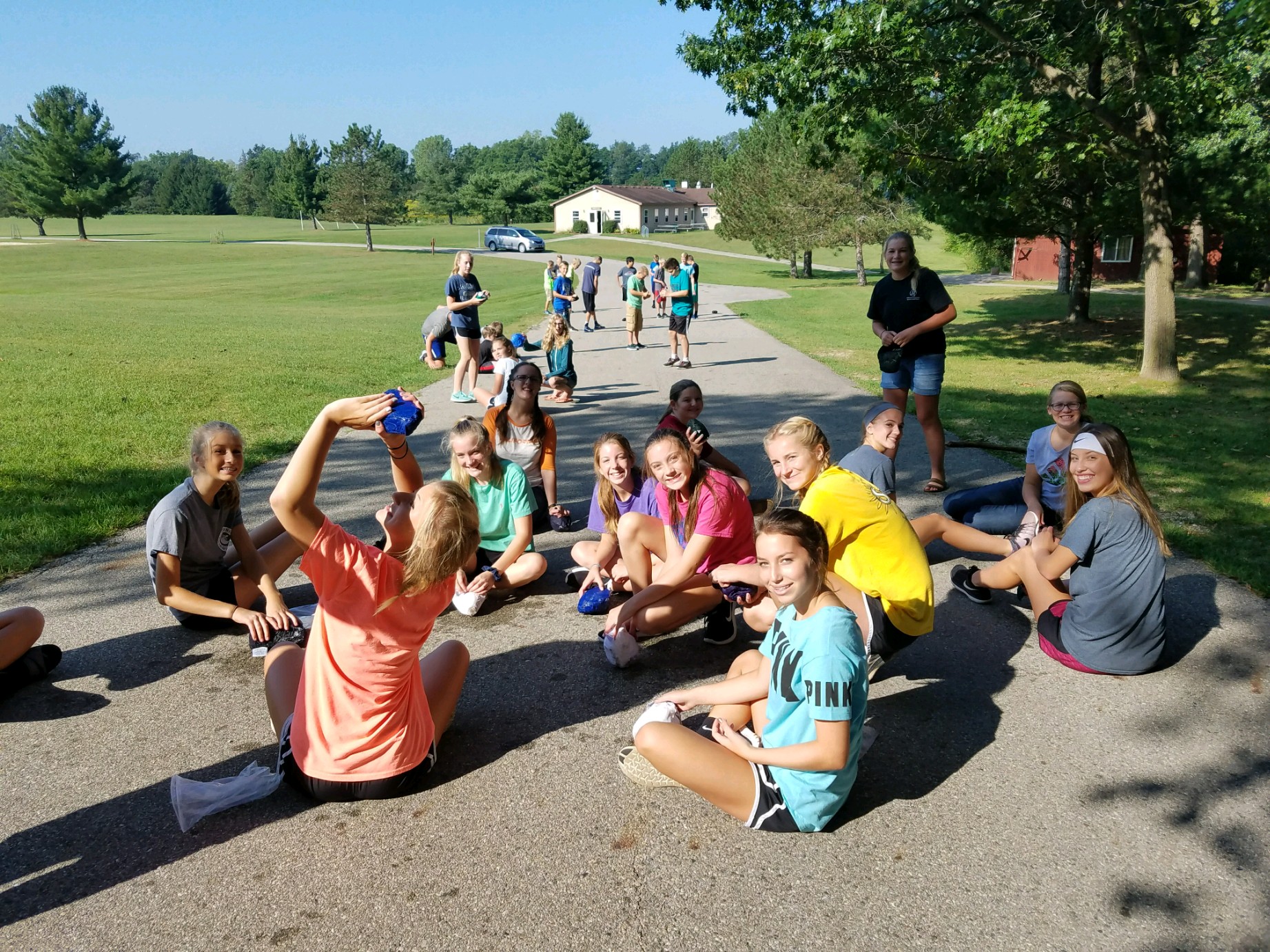 Want to see SON-Life Camp in person?
We offer tours for those who would like to check us out. This is a great time to envision your retreat here and get any questions you have answered.
Rent out additional camp activities
For an additional cost, you can rent SON-Life out for:
— Tomahawks
— Archery
— Blobbing
— Mountain Boarding
— Low Ropes Team Building Initiatives
We ask that groups schedule these with us at least 3 weeks in advance, so we can ensure we have the staff available to run these activities for your group.*
*SON-Life Camp & Retreat Center reserves the right to cancel high adventure activities for any group, in the event that weather does not permit, or staffing cannot be scheduled.